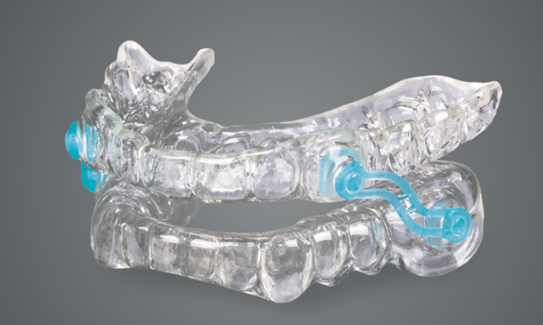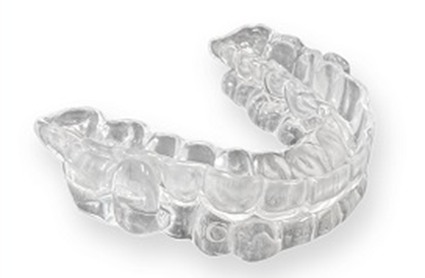 Dr. Barkate and Dr. Nehi are Members of the American Academy of Dental Sleep Medicine (AADSM) and can effectively treat and make you an Oral Sleep Appliance for your Mild to Moderate Sleep Apnea and Snoring.
Safe, effective, non-invasive FDA approved treatment for Mild to Moderate Obstructive Sleep Apnea (OSA) and Snoring. Dislike your CPAP? We can help! FDA approved Oral Sleep Appliances can effectively treat your Sleep Apnea and Snoring. Barkate Nehi Orthodontics is a Medicare Approved Provider for Snoring and Sleep Apnea treatment, as well as accept by all major PPO and HMO Insurances.
Sleep Apnea has been associated with:
Cardiovascular Artery Disease
Coronary Events (heart attacks)
Brain Fog
Early Dementia
Weight gain (Increased BMI)
Decrease Testosterone levels
Acid reflux
Increased stroke risk
Teeth grinding (Bruxism)
Testimonials
"I stopped snoring the very first night, and my wife said she finally got a good night's sleep too. She was happier than I was!"
- Scott L.
"I've tried about everything. Nothing worked and I couldn't tolerate the CPAP. Dr.Barkate and Nehi fixed my snoring and apnea! Can't believe I didn't try an oralappliance earlier. This is the best thing I've done for myself in a long time. My wife calls it the Marriage Saver!"
- Adam G.
"No more CPAP, no more snoring! Dr. B and Dr. Nehi's oral appliance fits well, comfortable and works! Wish I would have found this office years ago. Everyone is so nice and made the process super easy. Thank you Dr. B and Nehi!"
- Frank M.
We have effectively treated adults, teenagers, and children for airways issues, snoring and sleep apnea all over Orange County, including the Newport Beach, Huntington Beach, Irvine, Ladera Ranch, San Clemente, Costa Mesa, Laguna, Mission Viejo and Aliso Viejo areas.