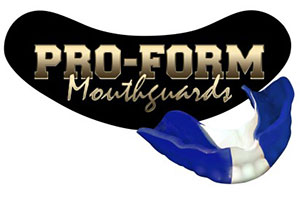 We recommend using custom-fitted Sportsguard mouthguards to ensure greater comfort and the highest quality protection while playing sports.
Sportsguard mouthguards are specially designed to fit over the braces. They are made with PolyShok technology which is an impact energy absorption material that is 150% more energy absorbent than other mouthguard materials. The first step in fabricating these mouthguards is to take an impression of your teeth. We then use that impression and fabricate the mouthguard using the special PolyShok technology.
The perfect fit of these custom-fabricated mouthguards ensures that not only will your mouthguard fit more comfortably, they will also offer the most protection and greatly reduce the occurrence of injuries and concussions. In addition, you are able to breathe, speak and drink with ease while wearing these custom-fitted mouthguards.